News
Latest & greatest from the Campaign to help keep you in the know and on top of what is happening in your community.
Thursday, October 8, 2020 1:10 PM
Emerald High School Groundbreaking - update
The Emerald of Dublin phase 1 is underway!
About the ground breaking event and the milestone:
The brilliant sun broke thru the clouds for a moment on Wednesday to shine down on this transformational moment in the history of Dublin. The silence, held by this long-vacant site, was finally broken by the sound of 18 shovels breaking ground on the future Emerald High School. I was so moved to be there representing Area 4. Many many in our community worked tirelessly for over a decade to get us to this day. We persisted & the result is going to be a new neighborhood high school for 2500 students!
So whereas my eldest is and always will be a Gael, my younger children and many of their friends, will embrace this campus in a very short time and fill it with energy and enthusiasm, bringing this campus with life!
I can imagine the very day we gather to hear the first roar of the crowd as Emerald's team makes it's first touchdown in its new stadium, the first crescendo of applause at the finale of the first school play, the first bustle of students rushing to their very first class...before the very first bell rings, and fluttering of caps+gowns at our first EHS graduation! There will be many more firsts... each a unique & very special moment to be cherished. Together they and all the moments that follow will shape "the Emerald" experience for generations of Dublin High School Students... in a new neighborhood high school that you helped create!
Thank you Dublin Community for everything you do to support educating the children of Dublin!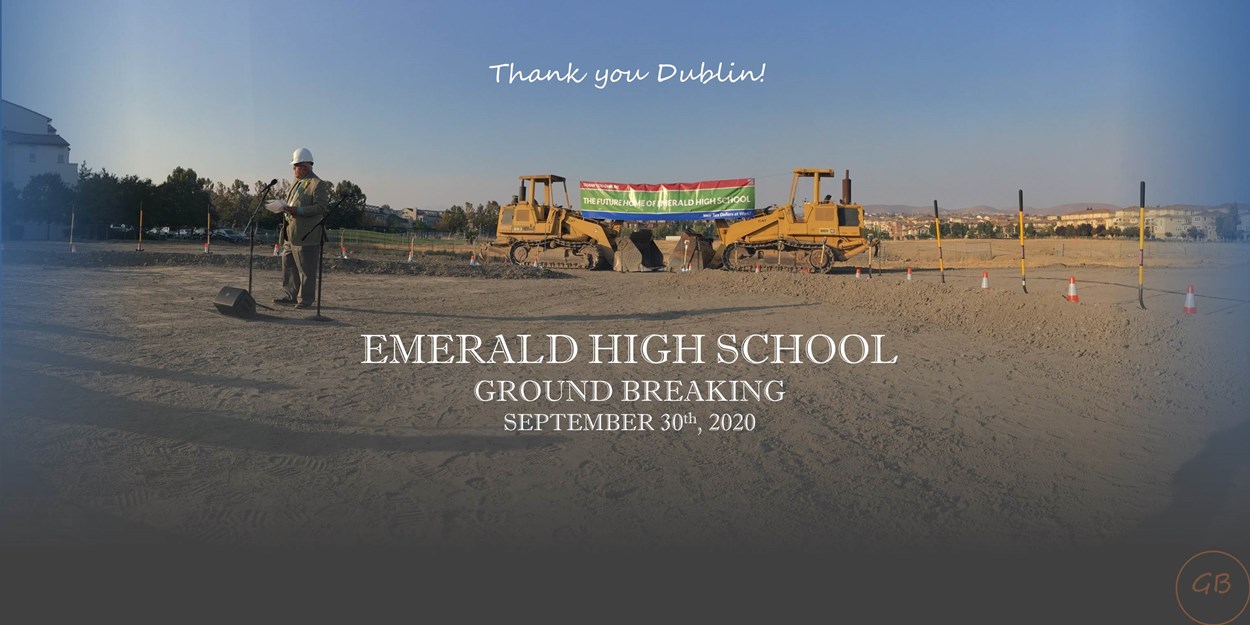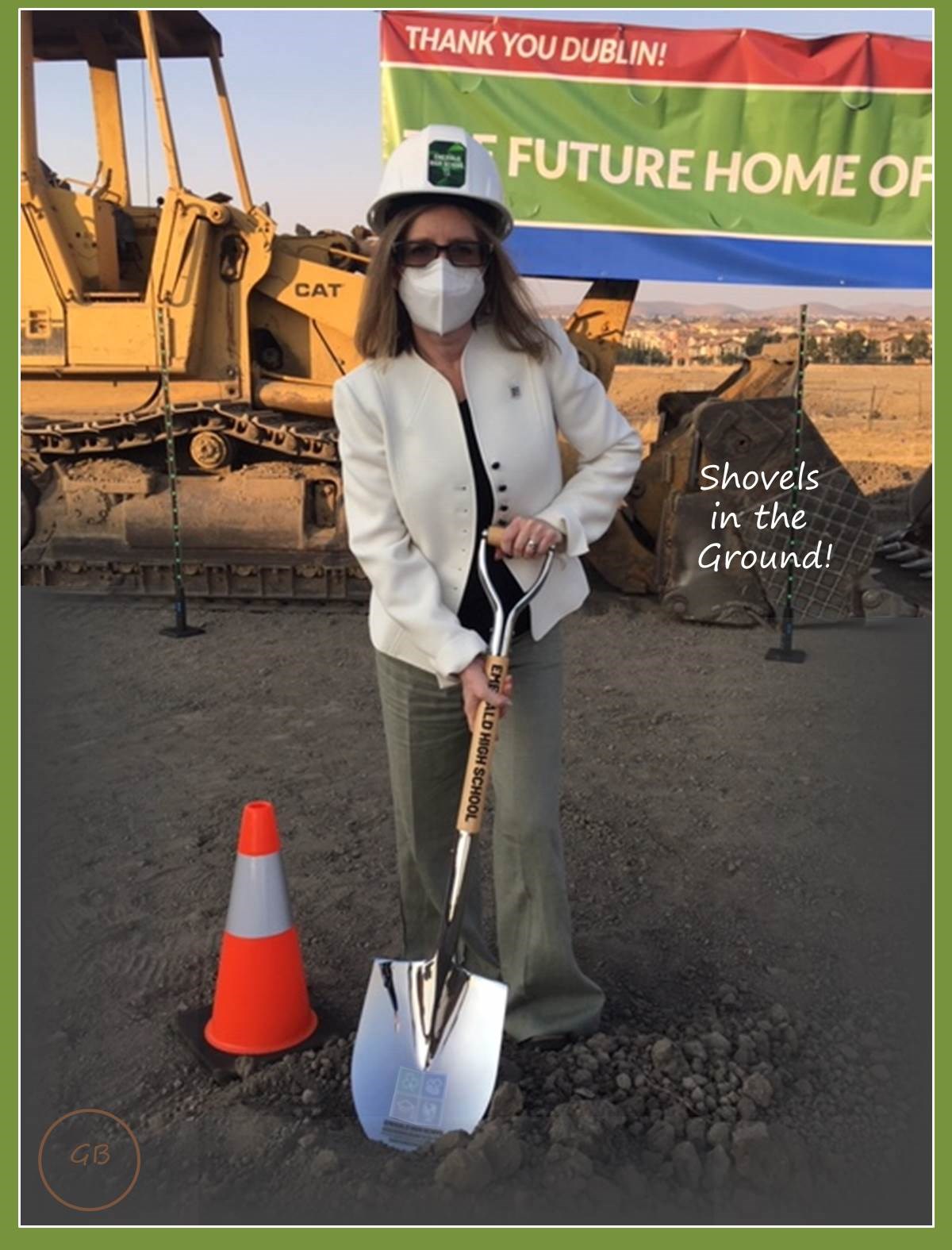 ---
Saturday, September 19, 2020 8:32 PM
Pleasanton Weekly Interview
Gabi Blackman Looking to Win...
Following an "exciting" first year-plus on the Dublin Unified School District Board of Trustees, Gabi Blackman told the Weekly she's ready to do even more...."It's been an exciting year; we've had incredible progress". Read the full interview with Julia Baum:
Pleasanton Weekly - Gabi Blackman looking to win full term as Dublin schools Trustee
---
Saturday, September 19, 2020 8:00 PM
Candidates Forum - Gabi's responses
Candidates Forum - Gabi's insights and thoughts
---
Tuesday, September 8, 2020 7:25 PM
Emerald High School Groundbreaking!
Emerald High School Groundbreaking! With today's board vote to approve Final EIR, work will officially begin on Emerald High School.
Groundbreaking is set for September 30th!!
It will be a great day for the Dublin community!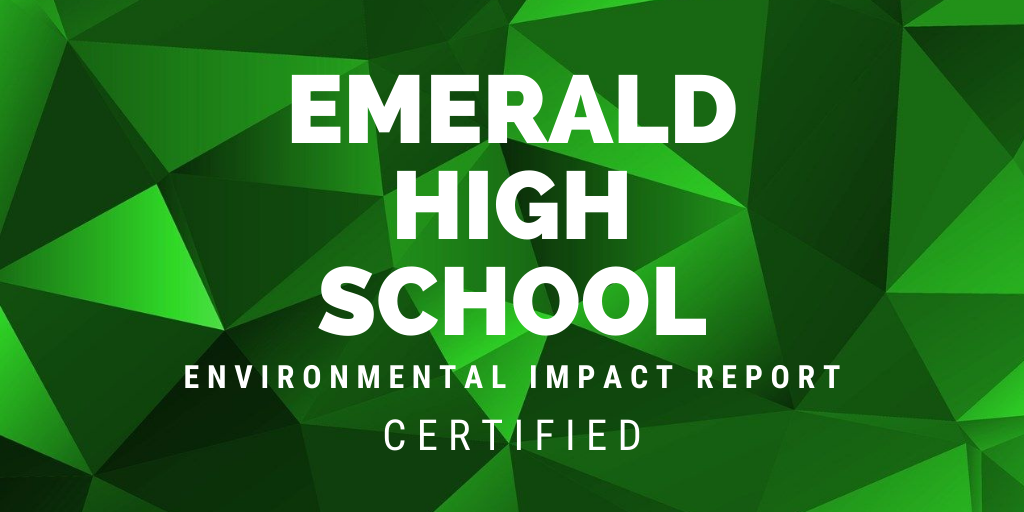 ---
Saturday, August 15, 2020 10:12 PM
The Emerald of Dublin
August 18th 2020: Dublin Unified School District Board of Trustees unanimously voted to approve the name for the new high school!
Welcome: Emerald High School!
Just over 5 years ago, as parents, children, residents of Dublin..we gathered at Fallon Middle School and patiently waited in line +/-2 hours patiently waiting to speak out and make a difference! For a brief 2 minutes, each stood before an audience of 4 school board members and conveyed our concerns, and demanding a solution to the growth needs that were erupting across Dublin. That night we came together as a community, bound by a common cause to pursue equity for our children and in our schools, to create what the community referred to then as CHS2. And now with the approval of what will be the first of several contracts, the board initiates the construction of phase 1 of the new high school. The long-awaited dream of an entire community.... is about to take shape!
Proud to have rallied shoulder to shoulder with you, to have served as your representative on the Community Review Committee and present 3 site-solutions for consideration, to again serve in your interest on the High School Design Committee to ensure the needs of the community are met, to have been part a successful Eminent Domain process to acquire a site for the new school, to ensure Measure J contained project priority specifics to secure the funding for phase 2, and to have the honor to vote to approve your preferred name for this wonderful new addition to our district! Phase 1 is here! I pledge to continue to press forward to ensure the timely completion of the new Emerald High School!
Cheers!
Gabi
View The Emerald:
http://sim-pbk.com/projects/dublin-high-school